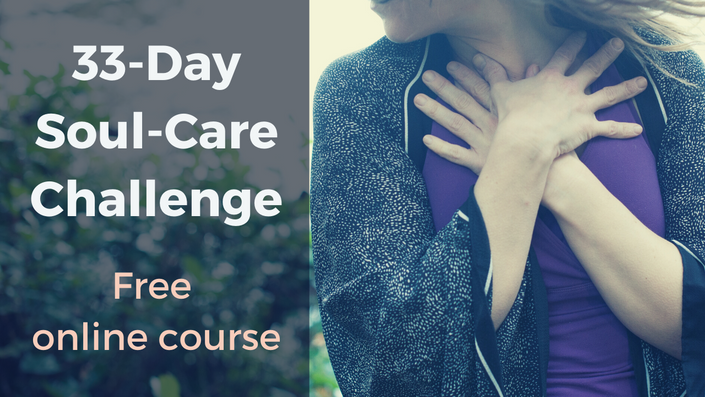 33 Day Soul-Care Challenge
Polarity based self-care practices for your chakras & elements to help you balance your energy, body and life
BUY THE BOOK HERE AND GET THE COURSE FOR FREE
Would you like to create a personal practice or daily ritual that tends to your energy, body, and life?
We designed this 33-day self-care challenge to be an accessible, supportive introduction to your energy system while empowering you to create a daily practice on your own terms. Learn about your chakras and how to balance the elements that correlate with them through activities, meditations, altar work, energetic and physical exercises, and simple practices you can implement daily.
Join a community of like minds, get unstuck, and create some new momentum in your life!
This challenge is for you if:
*You want to take ownership of your energy
*You are an empath or sensitive
*You are interested in learning the language of the chakras and their correlating elemental manifestations
*You want to create a home practice or add to an existing practice or sadhana of tending to your energy in small doable ways
*You don't know anything at all about chakras or elements and want an experiential approach to exploring them in sacred community, on your own from your very own home.
*You already know about your chakras but want a safe, loving container to support you in building or adding to a practice of working with them and tending to yourself in fun yet deep ways
How it works:
Each day for 33 days, you will get an email invitation to access the daily lesson where we will be introducing you to one of the five elements which correlate to the five physical chakras in the body.
Each lesson includes a video with ways to balance your energy through easy fun exercises and suggestions.
By learning the language of the elements and engaging with them daily, you raise your energetic vibration.
It begins with small steps, one foot after the other. That is how we climb any mountain, how we reach great heights.
Throughout the challenge, you will receive daily prompts such as affirmations, altar suggestions, activities, and exercises to help you build a daily practice of working with your energy.
Join now with the ENROLL button on the top of this page and share this challenge with a friend, relative, colleague, or anyone you think could use some supportive self-care!
How much does the challenge cost?
We have set this challenge up like a course to teach you about your energy system while offering community support to help you build a daily self- care practice. Our intention is always to provide as much value as possible in the most accessible way possible.
The course currently costs $97 to join, but if you purchase the accompanying Soul-Care Workbook on Amazon.com here YOU GET THE COURSE FOR FREE!
Learn more and get your coupon code here.
FAQ:
How does the challenge work?
The 33-day challenge is broken up into 5 weeks of elemental cycles. Starting on Monday April 20th you will receive an email each day to help you access the daily video lesson. Each weekday (Monday through Friday) is dedicated to one elemental cycle from ether to earth. From 5th chakra to 1st chakra.
Weekends are free times to catch up, do what resonates for you, and integrate all you have learned. We will do FIVE weeks of this together! You do not need to buy any supplies, go anywhere, acquire anything or be, do, or know anything in order to participate. Just show up!
How do you participate in the challenge?
Once you hit the ENROLL button you will be asked to create a password to access the online course (if you are not already enrolled in our school).
Make sure you do not opt out from our emails! Also you will want to whitelist our address by dragging our email into your PRIMARY inbox or marking it important.
Once the challenge begins, you will receive an email each day with a link to access the video lesson of the day.
What if you join late?
No problem! You can join us at anytime. You may be on a different lesson than other people, and that is ok. GO at your own pace and enjoy the process.
Have any other questions?
Email us at [email protected]
Thank you for sharing and participating in this challenge with us! We cannot wait to work with you!
What do past participants have to say about the course?
"I'm thrilled to be in the challenge, I'm definitely tapping into some new territory, expanding my knowledge of chakras and elements - and I love learning from you (and Kelly!) through your amazing powerful yet gentle teaching style!! It has brought noticeable effects, just the act of the noticing itself that there is something new to notice seems to be sparking some fresh energy for me to take on a bigger and perhaps more courageous look at what's possible.
I have totally felt a spark in my creativity which is amazing. I LOVE love love the videos every day and the prompts… just everything about this challenge. Your writing is beautiful! I'm so grateful to be here, taking part in what you've created and share with us in a delightful way. You are a lovely example of someone living in full expression of what has called to you and what comes through you
~ you're truly pretty awe inspiring!" - D.J. Nellis
"I just wanted to say thank you so much for doing the soul-care course! I just completed it and I left a $50 donation, and if I could afford to leave more right now I would have because it was really a valuable tool for me over the couple of months that it took me to complete it. It was great to tend to and feed my soul. The timing was perfect too with the stay-at-home period. I didn't leave any comments on the pages, because I'm not comfortable posting public comments, but a lot of the prompts were really powerful for me. For example, I wrote a 4 page self-forgiveness letter to myself that was really powerful!
Anyways, thanks for doing what you do, and I look forward to taking more online courses with you! " - Holly H.
"I didn't want to use up all of the space in the day 5 thread, but I have to tell you I think this energy work is life-changing for me. I feel like I have just woken up out of a 2-year slumber. Over the past year my muscles have become increasingly tight – so much so I look like an 80 year old weak man getting out of my work chair and getting out of bed – my joints are frozen. I have been out of balance with canker sores and weight gain…
One thing I noticed from the very first session (of the 33-day challenge)–I realized on day one I have been really struggling. In my old world, I loved to speak and share ideas and I get my energy from others – sharing and developing solutions. I am an ideas person (this has always been one of my biggest strengths). This past year has been stifling – I doubt my worth and no new ideas were flowing. It has been debilitating – in hindsight – like I was stuck in a straight jacket.
These past 5 days I have been able to acknowledge the learning, listen, realign and balance….
Today I was open and had energy I haven't felt in a long time. I got excited. It is amazing to feel so aligned.
Thank you 1000x over!" - April P.
Testimonials for Kelly Watkins and Amanda Lux: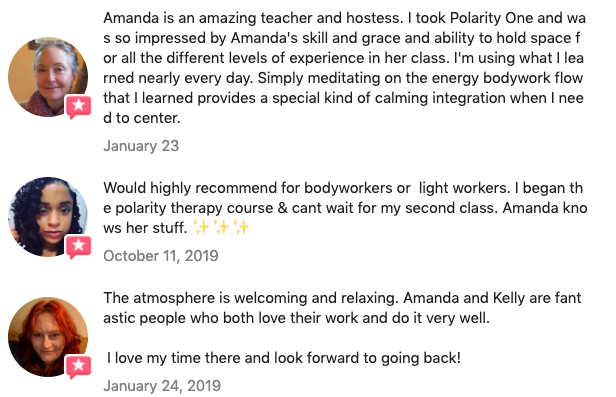 Kelly is a unique embodiment of the ultimate mother who always makes me feel safe, supported and surrendered when I am in her presence. She has supported me in my life through her friendship, her healing work and her words of wisdom. If you feel drawn to work with her, I recommend you follow your soul's calling and take the leap!
Michael Hrostoski- The School for Men


Kelly contributes her entire being to each session she provides. The end result during each session I've received was not only immediate physical relief, it was a tangible and emotional improvement that vastly contributed to the quality of my life.
Yarin Arnon Scottsdale, AZ
Kelly brings unlimited possibilities for healing into each session. I always feel heard at every level with her listening skills. The most compassionate touch ever mixed with big wisdom!

Kim Pinkley Phoenix, AZ
"I've done a number of sessions with Amanda and have also taken one of her wonderful Polarity classes. For each and every one of these experiences I have felt blessed and expanded in my perspective and re-grounded in my core. Amanda has an amazing capacity to sense into the characters at play in my scenarios, to deeply listen and help them speak more clearly and completely, then help me bring myself to a place of deeper and truer knowing of my own experience. Thank you Amanda! You are boldly compassionate, graceful, and so masterfully insightful and effective in your sacred craft. Thank you for meeting me time and time again, exactly where I am". - M. C.

"The work we did together allowed me to release blockages and ground my awareness in the present. I appreciated the chance to engage in dialogue as well. The soul coaching aspect helped me clarify goals for my personal development. Amanda brings a gentle approach that also challenges a recipient to go deeper. This is not an easy balance to achieve, but she does it with grace. I can attest that this practitioner offers a service that is genuine, authentic and grounded in experiential knowledge. I highly recommend Amanda Lux for Polarity and Coaching work!"- S.B.

Your Instructor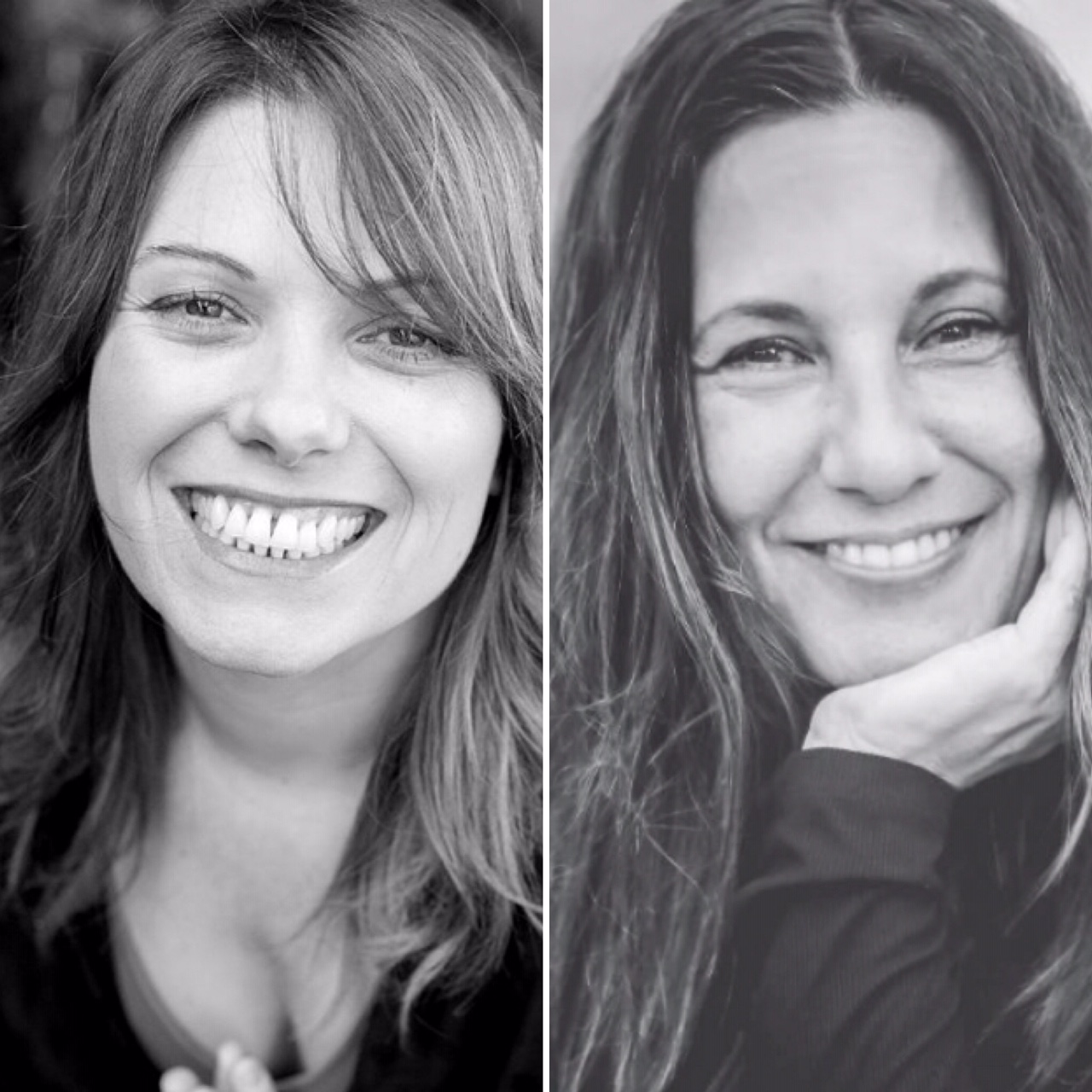 Kelly Watkins and Amanda Lux are the Co-creators of the Elevation Hive School of Energy Medicine. They have over 20 years of combined experience holding impeccable space for thousands of individuals to find healing, inspiration, and powerful transformation.
After 18 years working as an RN in labor and delivery and hospice, Kelly brings tremendous resource from life, death and everything in between. Kelly is a mother of five and grandmother of two, and has successfully consulted and started a handful of multi-million dollar companies. She now spends her time teaching and spreading the healing wisdom that is Polarity Therapy.
Amanda is an artist, teacher and polarity practitioner with a successful private healing practice in Olympia, WA. She is a mother of two, a polarity life coach, hypnotherapist and dream teacher who is devoted to sharing and teaching Polarity Therapy.
"We are committed to sharing the most potent, medicine we can gather. To making it accessible and relevant. To being impeccable, available light bearers, educators, and co-conspirators in the communal endeavor to embody the change we wish to activate in the world around us".
Kelly & Amanda - elevationhive.com
Course Curriculum
Welcome
Available in days
days after you enroll
Week One: Day One
Available in days
days after you enroll
Week One: Day Two Air Element
Available in days
days after you enroll