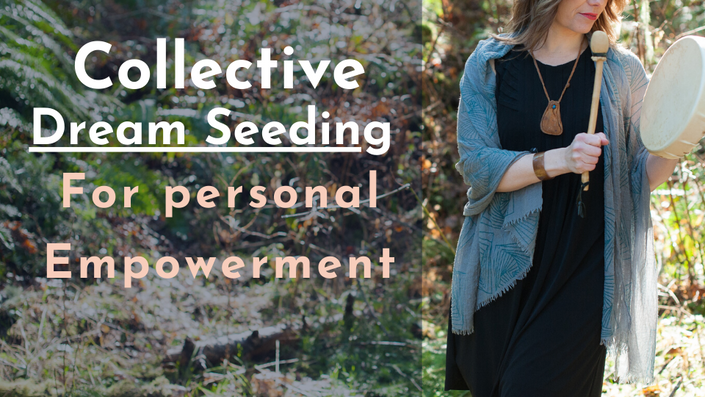 Dream Seeding Foundations
Learn how to work with your dreams + conscious dream journeys
Learn how how to work with your dreams!
Can you hear the call?
There is a powerful window of opportunity that is open for us right now to go inside and align with our truest goals, highest purpose, power and passion.
This is the moment we have all been preparing for!
In this mini course, we will be giving you the framework and foundations to begin working with your dreams and conscious dream journeys. The purpose of this free course is to empower you to begin working with your dreams so you can tap into the incredible resource they have to offer you.
DreamWork includes many aspects of tapping in to your intuitive wisdom as well as that of the collective. This work relates to shamanic journeying, lucid dreaming, dream re-entry, dream stocking, tracking, incubating, working with guides and power animals, astral travel, active dreaming, soul retrieval and more.
Many of these elements will be covered in our full six-week course to follow. But before you head over and sign up for that, we wanted to gift you the foundational tools you will need to get you up to speed so that we can dive in to the nitty gritty together.
Who is this course for?

Dreaming is one of the oldest ways that humans have tapped into their intuition and cultivated personal and collective power. Although some individuals are "stronger" dreamers inherently than others, it is something we all have the capacity to do and you can become stronger with practice.
Everyone dreams whether you remember them or not. Learning how to listen, communicate with and about your dreams and hold space for others to access the potency of their dream messages was taught for aeons before. Many indigenous communities placed great importance on the dreams of its members and used dream messages for the guidance and protection of all.

Whether you are an experienced dreamer, or have never remembered a dream in your life, this course is designed to support you to access your inner tools so we can begin working with them in a common way together. It is suitable for most individuals if you have an interest and desire to work with your dreams and build a personal practice.
How does the course work?
This free mini course includes a video of our live one hour zoom class where you can join us on a short conscious dream journey to get a feel for how we do dream re-entry- a process of journeying back into your dreams to get firsthand information from the intelligence of the dream as opposed to your own conscious mind. We also offer a set of worksheets that outline the process of dream seeding or dream incubation and a seven minute video demonstrating the lightning dreamwork process.
What will you will learn:
1. How to recall your dreams even if you don't remember them currently
2. How to create a practice of working with your night dreams including journaling resources and helpful methods
3. How to do the lightning dreamwork method of sharing your dreams and helping others access the vital messages that are trying to come through
Want to go deeper? Join the full 6-week live online class
Jamie and Amanda will be hosting the full class live on Zoom (an online video platform). This will be a 6-week online journey. We will share our most potent tools, build a sweet dreaming community and support each other through working with our night dreams and conscious dream journeys for both personal and collective empowerment.
The purpose of the six-week class is to help you identify what you want to call in to your life and how you want to contribute your unique gifts to support the collective shift that is happening right now. As so many people are out of work or changing how they work, the economy is in flux and our world is rearranging.
This is a potent time for us to come together and tune in to what is being asked of us.
What gifts are you being called to cultivate and share?
What world would you like to re-emerge into?
How can we be of service in the most potent way possible right now?
We will use conscious dreamwork to find out.
Throughout this course we will start by:
Opening up to our highest potential tapping into the unlimited possibilities that exist
Plant our seeds now as we align ourselves with clarity, power and purpose
So that we can manifest with intention
Utilizing the guidance of our ancestors, guides, and community of fellow dreamers.
What will we cover in the full six-week course?

This live zoom course is about seeding your dreams to manifest abundance and transformation.
What does that mean?
Seeding your dreams refers to a process of dream incubation where you ask for a dream about a particular topic before you go to sleep (or go on a conscious dream journey), knowing that the answer will come to you in your dream.
It also refers to dreaming up a new way for yourself, your life, and our world. We will plant these seeds of intention, knowing that this is how we bring a new reality into manifestation.
Week One: Setting sacred space and deepening our dream incubation skills - calling in our highest intentions
Week Two: Seeding the dreams and working with dream symbols and dream re-entry to empower our creation/ manifestation process.

Week Three: Working with power animals and guides.
Week Four: Stocking dreams of power- gathering the tools and attributes we need to cultivate
Week Five: Dreaming to the future self - getting advice and bringing back the knowledge of how our personal transformation and abundant manifestation will benefit the collective.
Week Six: Dreaming with the ancestors for wisdom and guidance to help us navigate our present and future.
Each week we will gather in live video format over zoom to receive each others dreams and do a live conscious dream journey. We will continue to share new tools each week that feel appropriate to what comes up in the space.
To register for the free foundations course click the enroll button above.

To sign up now for the full course click here!
When does the live course begin?
We will start the live online 6-week dream course on Sunday April 5th at 4 pm PST and meet every sunday at 4 for the next 6 weeks. The class is being offered on a sliding scale. Hope to see you there! Questions?
Email Amanda at [email protected]
Your Instructor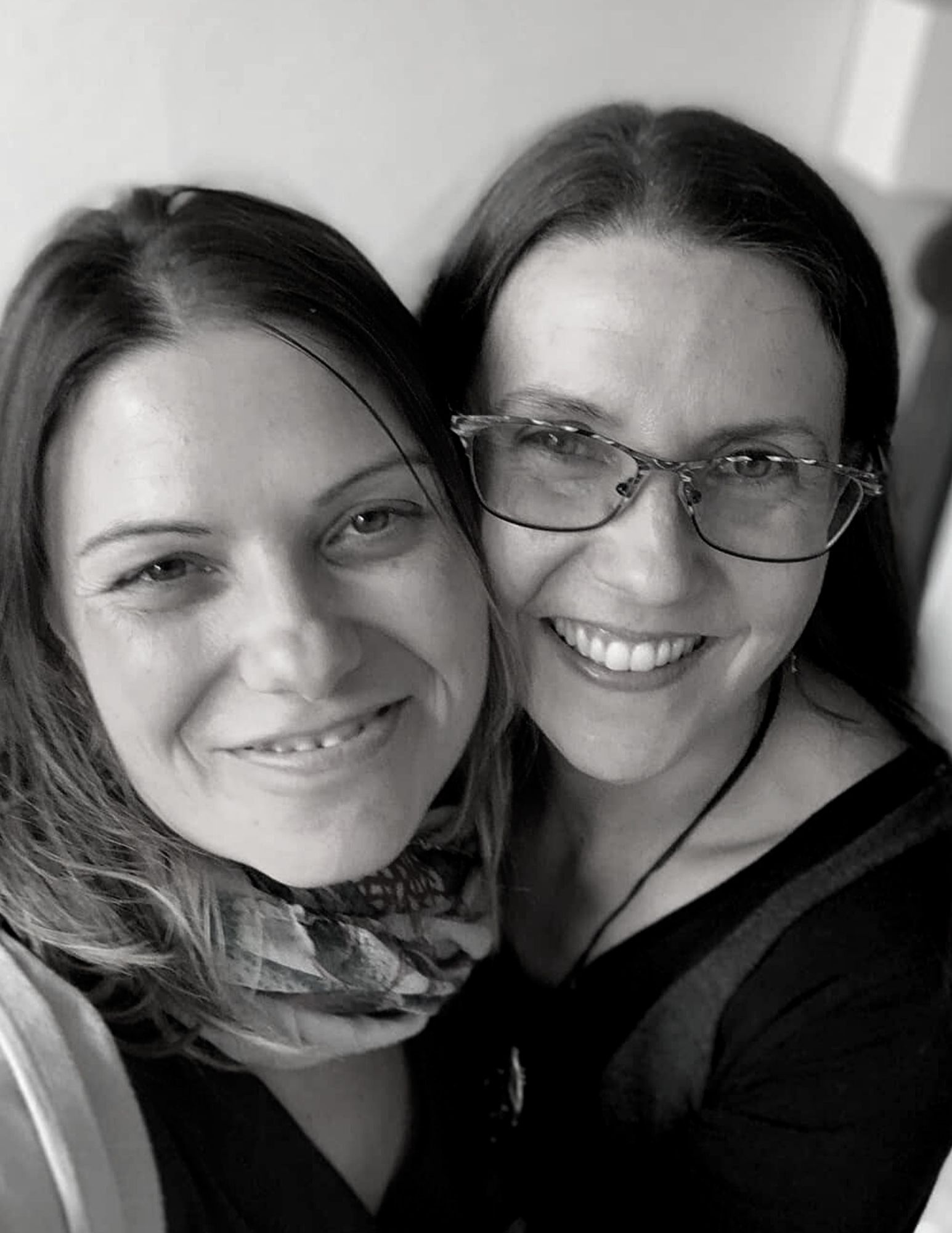 Jamie Fenix and Amanda Lux both studied with Robert Moss to become Active Dream teachers. They have taught live dream workshops together in Olympia, WA and are thrilled to be sharing this incredibly valuable work more broadly online during this important time.
Jamie Fenix has been studying shamanic dream journey work since the early 2000's and started leading her own dream circles in 2007 at Antioch University while conducting her masters thesis in dream work and astral travel, in addition to Austin, TX and Olympia, WA.
Amanda is an artist who paints her dreams as well as an energy medicine practitioner and teacher. She is a registered hypnotherapist, polarity therapist, and life coach who has run a successful private healing practice in Olympia WA since 2006.

Course Curriculum
Welcome to Dream Seeding Foundations!
Available in days
days after you enroll
Tools to deepen your DreamWork Practice
Available in days
days after you enroll
Frequently Asked Questions
When does the course start and finish?
This course is available for you to access indefinitely!
How long do I have access to the course?
How does lifetime access sound? After enrolling, you have unlimited access to this course for as long as you like - across any and all devices you own.
What if I am unhappy with the course?
We would never want you to be unhappy! If you are unsatisfied with your purchase, contact us in the first 30 days and we will give you a full refund.