Intuitive development and personal empowerment through DreamWork
Join a cohort of fellow dreamers to explore, learn, share and grow within the
Monthly DreamWork Collective
Begins Sunday June 14th from 11-1pm pacific time and runs every second Sunday of the month thereafter.
What is DreamWork?
Dreamwork refers to conscious dream journey work, also sometimes called shamanic journeying or active dreaming, as well as various methods of working with your night dreams.
We use the basic structure of Robert Moss' Lightning Dream Work process to receive each other's dreams, a process called dream re-entry where we travel back into our own or other people's dreams, as well as conscious dream travel with or without the use of drumming.
In each live online class, we will start with a check-in around the monthly dream seed that we have been incubating independently; we will do the lightning process with one dream we had throughout the month, then we will go on a conscious dream journey together. We might travel on each other's behalf, track lost objects, play dream theater, gather medicine or information for each other or the collective, journey for soul recovery, ancestral healing, to the Akashic records, for guidance on our purpose or to a specific destination. There are unlimited possibilities for us to explore.
Why join the monthly dreamwork circle?
Sharing dreams is an ancient practice. In many indigenous cultures, dreams were consulted for vital information on behalf of the community. We dream for each other, and often we dream prophetically. Our dreams offer guidance for our own lives but also for the group. When we come together to share our dreams regularly, we become stronger dreamers. We empower each other's dreaming by sharing, reflecting, and holding each other accountable for paying attention and recording our dreams. When we connect with others around our dreaming, we get clearer guidance and learn new tools to explore and hone together.
Who can do this?
You can!
Dreaming is your birthright. It is a universal phenomenon that all people experience, and we spend nearly one-third of our lives in this unconscious state. While we are sleeping, our soul is traveling the astral realms for healing and renewal. It is a time to digest the energy of our day, our life, or other lifetimes, commune with our spiritual team, receive messages, guidance, healing, or support so we can come into greater alignment in our waking lives.
Can anyone join?
The dreamwork collective is for anyone who has taken either our free dreamwork foundations course or has been through one of our more in-depth paid courses on dreamwork. We will not be teaching foundational skills in the monthly circle, so it is good if you have some experience with dream seeding, dream re-entry, and already have or are interested in building a practice of working with your dreams.
If you would like to join the dreamwork circle but feel like you need some additional support first (or in addition to), you can choose to book a private one on one session with either Amanda Lux or Jamie Fenix.
Do I have to remember my dreams?
No! You do not have to remember your dreams. Being a part of an ongoing group where you are working with your dreams on a regular basis is a great way to get more in touch with remembering your dreams, but it is not necessary. We have all kinds of creative tools to support you, regardless of how well you remember your dreams currently.
What is included? How does it work?
Each month we will meet for two hours online through zoom where we will adventure together through the realms of conscious dreaming. Dream circles will be limited to eight members per group, so we will be able to have more time to share. There will be dream seeding prompts and additional resources to support our monthly dream topic in the online portal.
You will have the option of pairing up with other members in the group in between classes to share your dreams more regularly.
There is a private online Dream Share Portal- (in place of a private Facebook group) where you can post dreams daily or as you feel called for feedback and support. This is a highly valuable tool to help you cultivate a regular practice of dream journaling that is shared with others. When we share our dreams in this way, it invigorates and amplifies the potency of our dreams.
What is the investment?
3-month commitment $49/month
6-month commitment $39/month
Regardless of which level you commit to, you will not have to pay the total upfront. You will be billed monthly instead.
What else is included?
In addition to the live monthly dream circles, the online classroom resources and videos, the private online dreamshare portal, ongoing support of fellow dreamers to partner with throughout the month, you will also get 50% off our live online or in-person workshops where we will share additional dreamwork skills and play.
What if I can't make it live to every class?
Since we will only be meeting live on a monthly basis, we strongly encourage you to commit to coming, but of course, we understand that life happens. We will record each live class and upload the recording to the online classroom portal for you to view later whether you came live or not.
Last thoughts…
Building a strong dream circle has its own benefits as we build rapport and trust with each other. This is about creating a sacred container where we are all informing the space. The monthly dreamwork topics will be influenced by who comes. We will consult the dream guidance of our collective and take into consideration the interests of the individuals in the group, working directly with our dream guides to create the curriculum. If you are curious whether this is for you, then we advise that you journey to your dream guides or your highest self and ask them if joining the circle at this time is in your highest good and the highest good of all.
If you have any questions or want any support around this at all, we invite you to reach out via email to Amanda Lux at [email protected]
We would love to connect with you and are happy to support you however we can.
Your Instructor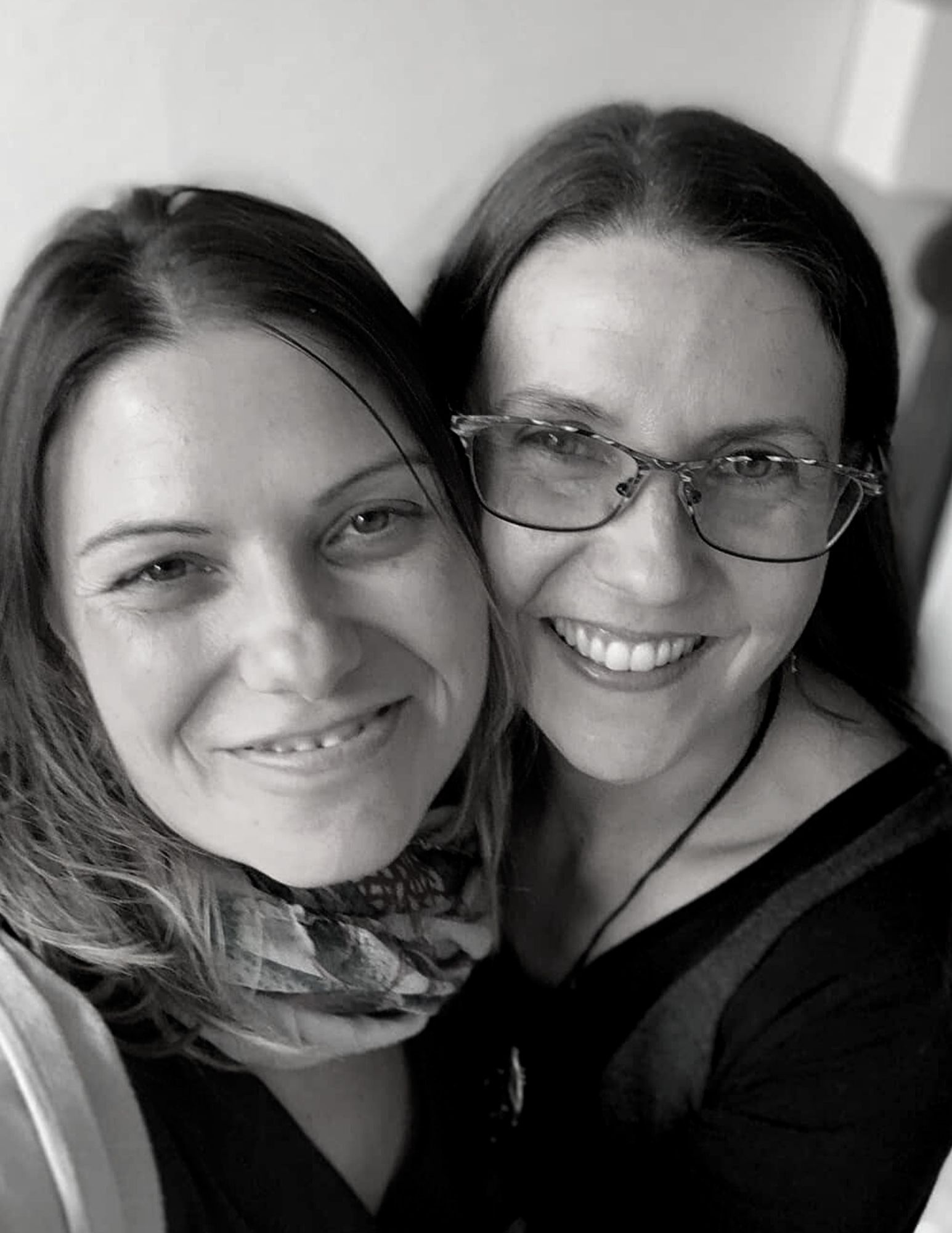 Jamie Fenix and Amanda Lux both studied with Robert Moss to become Active Dream teachers. They have taught live dream workshops together in Olympia, WA and are thrilled to be sharing this incredibly valuable work more broadly online during this important time.
Jamie Fenix has been studying shamanic dream journey work since the early 2000's and started leading her own dream circles in 2007 at Antioch University while conducting her masters thesis in dream work and astral travel, in addition to Austin, TX and Olympia, WA.
Amanda is an artist who paints her dreams as well as an energy medicine practitioner and teacher. She is a registered hypnotherapist, polarity therapist, and life coach who has run a successful private healing practice in Olympia WA since 2006.

Course Curriculum
Welcome
Available in days
days after you enroll
Class Resources
Available in days
days after you enroll
June DreamShare Portal
Available in days
days after you enroll
Frequently Asked Questions
When does the course start and finish?
The monthly DreamWork Circles are ongoing. You can join at any time.
How long do I have access to the course?
After enrolling, you have unlimited access to this course as long as you are enrolled.
What if I am unhappy with the course?
We would never want you to be unhappy! If you find that this dream circle is not for you, you can quit at any time.