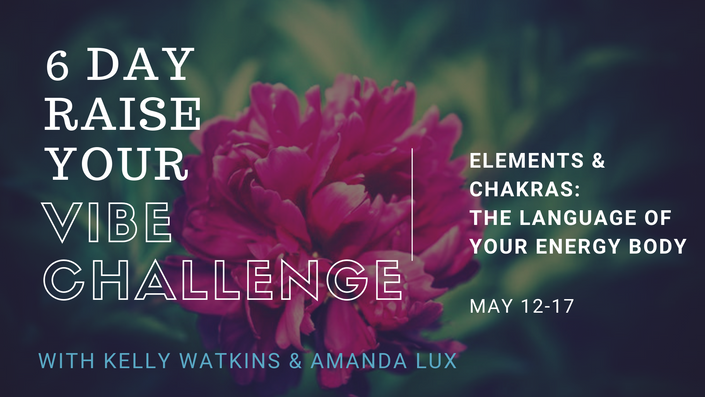 Raise Your VIBE Challenge
Six days of getting to know your energy body so you can balance, restore, revitalize and elevate your vibe.
Would you like to create a personal practice or daily ritual of working with your energy body?
This free 6 day challenge was designed to be a fun introduction to your energy. Learn about your chakras and how to balance the elements that correlate with them. Join a community of like minds, get unstuck and create some new momentum in your life.


This is for you if:

*you want to take ownership of your own energy
*you are interested in learning the language of the chakras and their correlating elemental manifestations
*you want to create a home practice or add to an existing practice or sadhana of tending to your energy in small doable ways
*you already know about your chakras but want a safe loving container to support you in building or adding to a practice of working with them in a fun way
*you don't know anything at all about chakras or elements and want an experiential way to explore them in sacred community or on your own from your very own home.

The details:
The next challenge starts Sunday May 12th and runs through Friday May 17th
Each day for six days you will get an email invitation to access the daily lesson where we will be introducing you to one of the five elements which correlate to the five physical chakras in the body.
Each lesson includes a video and pdf to teach you how to identify balance your energy with easy fun exercises and suggestions to help you raise your energetic vibration.
There is a private Facebook page for you to join where we will be hanging out supporting you. Please use this space to post what you did each day as a way to create accountability and community! If you have any questions reach out to us at [email protected]
Join now and share with a friend!
We can't wait to see you there.

Your Instructor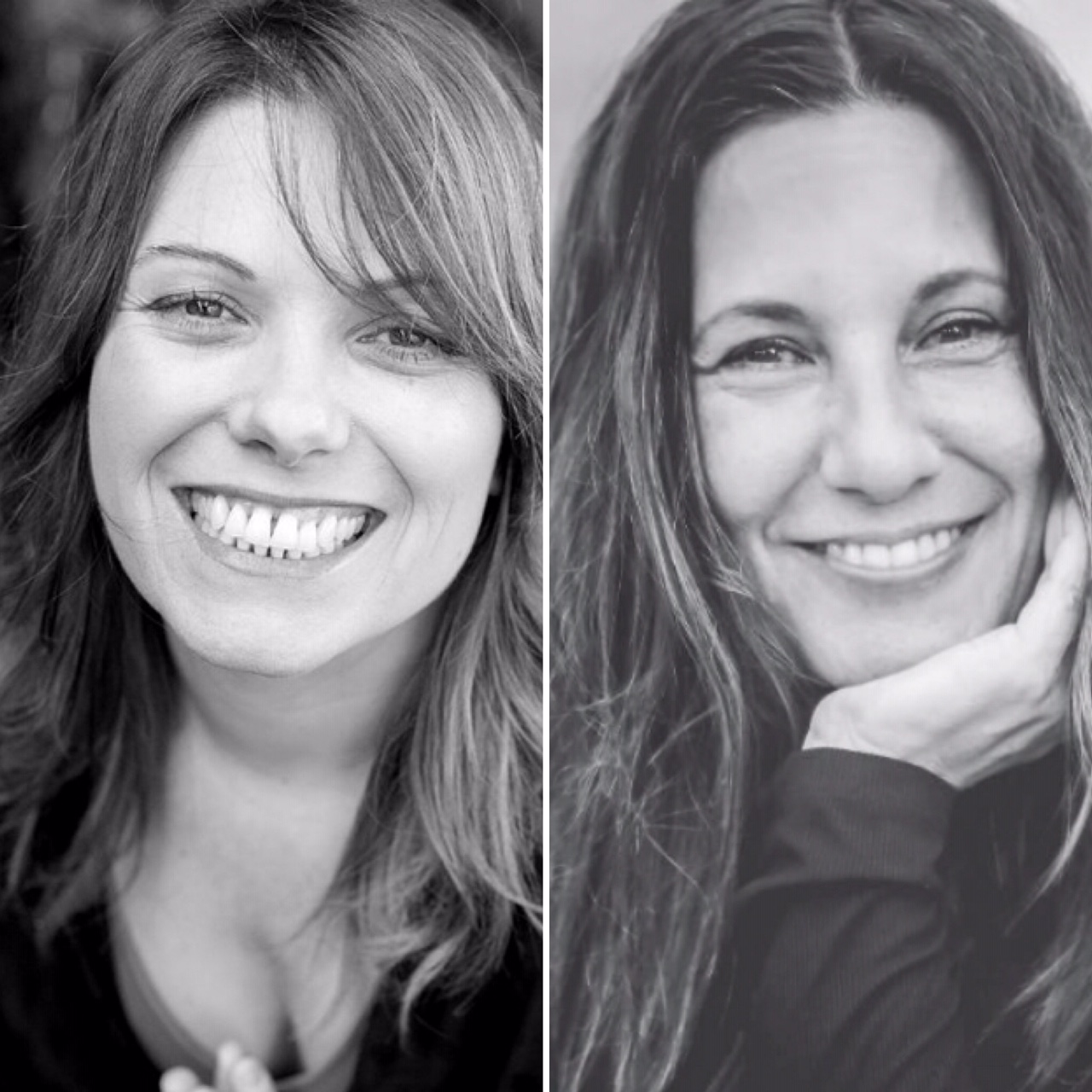 Kelly Watkins and Amanda Lux are the Co-creators of the Elevation Hive School of Energy Medicine. They have over 20 years of combined experience holding impeccable space for thousands of individuals to find healing, inspiration, and powerful transformation.
After 18 years working as an RN in labor and delivery and hospice, Kelly brings tremendous resource from life, death and everything in between. Kelly is a mother of five and grandmother of two, and has successfully consulted and started a handful of multi-million dollar companies. She now spends her time teaching and spreading the healing wisdom that is Polarity Therapy.
Amanda is an artist, teacher and polarity practitioner with a successful private healing practice in Olympia, WA. She is a mother of two, a polarity life coach, hypnotherapist and dream teacher who is devoted to sharing and teaching Polarity Therapy.
"We are committed to sharing the most potent, medicine we can gather. To making it accessible and relevant. To being impeccable, available light bearers, educators, and co-conspirators in the communal endeavor to embody the change we wish to activate in the world around us".
Kelly & Amanda - elevationhive.com
Course Curriculum
Introduction
Available in days
days after you enroll
day one ether
Available in days
days after you enroll
air element
Available in days
days after you enroll
Frequently Asked Questions
When does the course start and finish?
The challenge starts Sunday May 12th and runs through Friday May 17th
How long will I have access to the lessons?
They will be available for up to two weeks after the challenge is over.